Easy Old Fashioned Amish Ham Loaf
We may earn money or products from the companies mentioned or linked to in this post.
Amish Ham Loaf – ingenious, inventive, and indescribably good, a moist and savory style Amish ham loaf with a caramelized brown sugar and pineapple (surprise!) glaze. Honey baked, smoked, or any style you love; an old-fashioned ham loaf recipe that will have your leftover holiday ham magically disappear!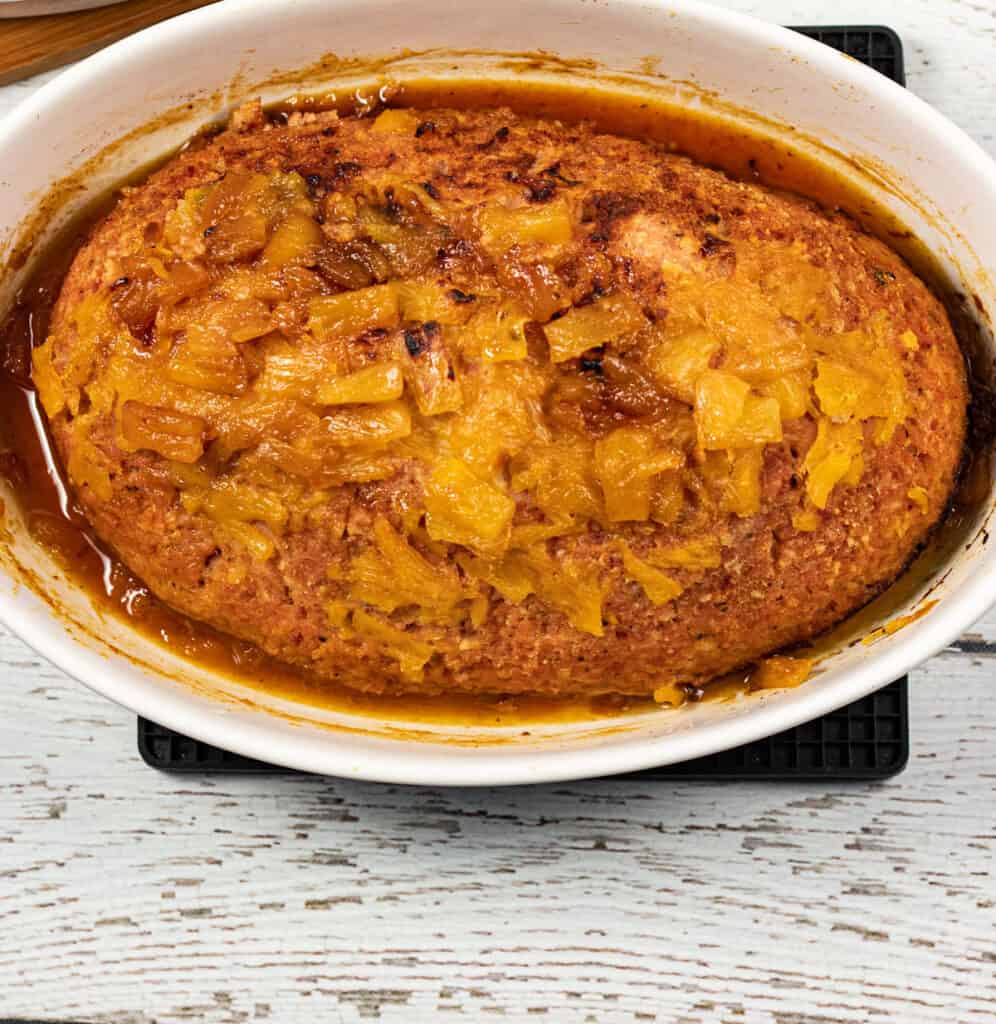 An amazing Amish twist on a family favorite, ham loaf, especially for times when there's a bit more Sunday dinner left than planned!
Some like ham hot
Some like ham cold
Most won't like ham in the fridge
When ham's nine days old!
Get it? Holiday (or any day) ham leftovers are great for ham sandwiches and other recipes, but is too much of a good thing, a thing? Why not try this super easy-to-prepare ham loaf with an old-fashioned comfort food recipe to amaze and awe your family?
I'm reminded of salivating over a baking ham or a turkey breast smoking on the grill. When it's finally done, everyone digs in like there's no tomorrow! When the first go-around was so good, it made everyone feel a little too akin to porky himself, and no one's quite ready for round two. We've got you covered.
What a great "new" way to prepare and surprise your family with an "old-fashioned" Amish ham loaf. A different flavor palate to enhance and enjoy any ham, leftover or not. Top that hammy happiness off with a beautifully caramelized pineapple and brown sugar glaze. A dash of dry mustard in the glaze offers a hint of tangy happiness. There definitely won't be any leftovers tonight!
Why You'll Love This Old Fashioned Amish Ham Loaf Recipe
Simple ingredients usually found in the pantry
Makes great open-faced sandwiches
Quick prep time
The obvious: perfect for ham leftovers
Make ahead for easy weekday dinners
A great way to broaden your family's meatloaf palate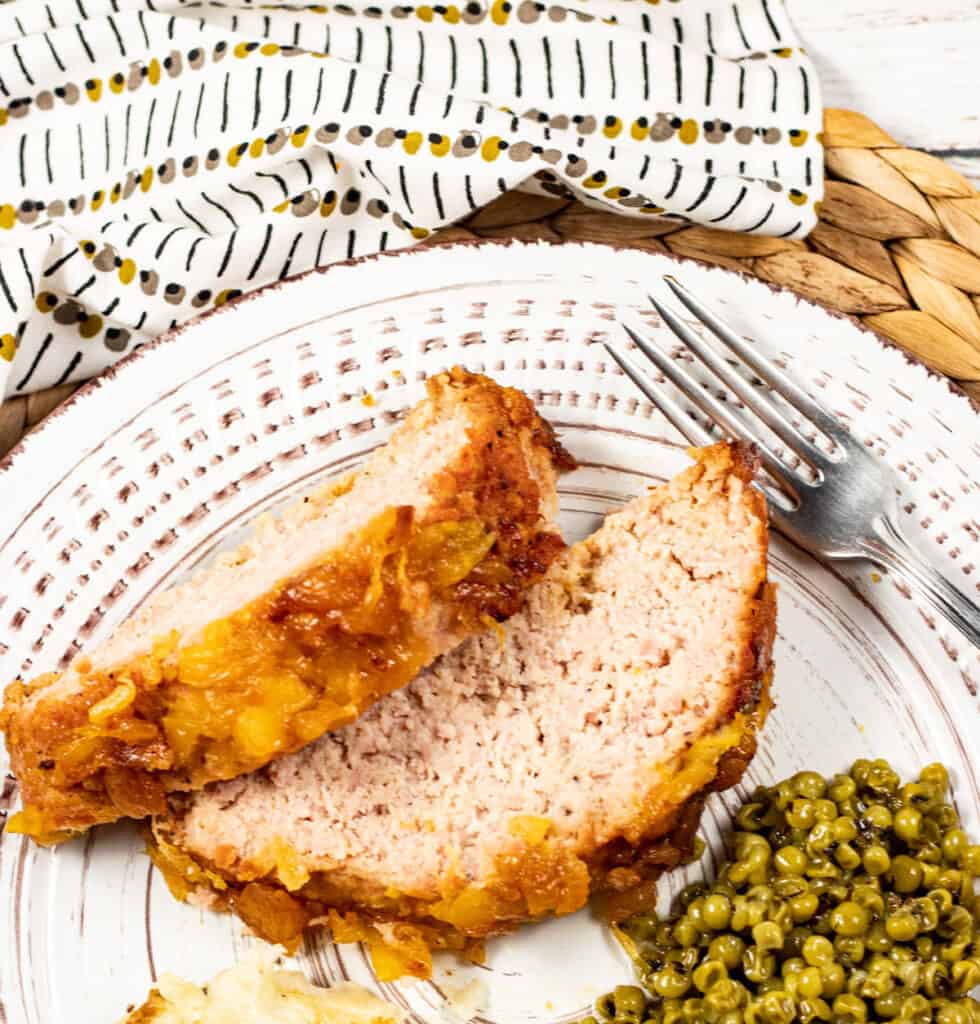 Equipment Needed To Make Amish Ham Loaf
Ingredients For Your Amish Ham Loaf Recipe
2 Lg Eggs
1 C Evaporated milk
1 C Panko bread crumbs
1/4 Tsp Pepper
1 Tbsp Dry seasoning blend (Mrs. Dash or similar)
2 Lbs Ham (ground, fully cooked)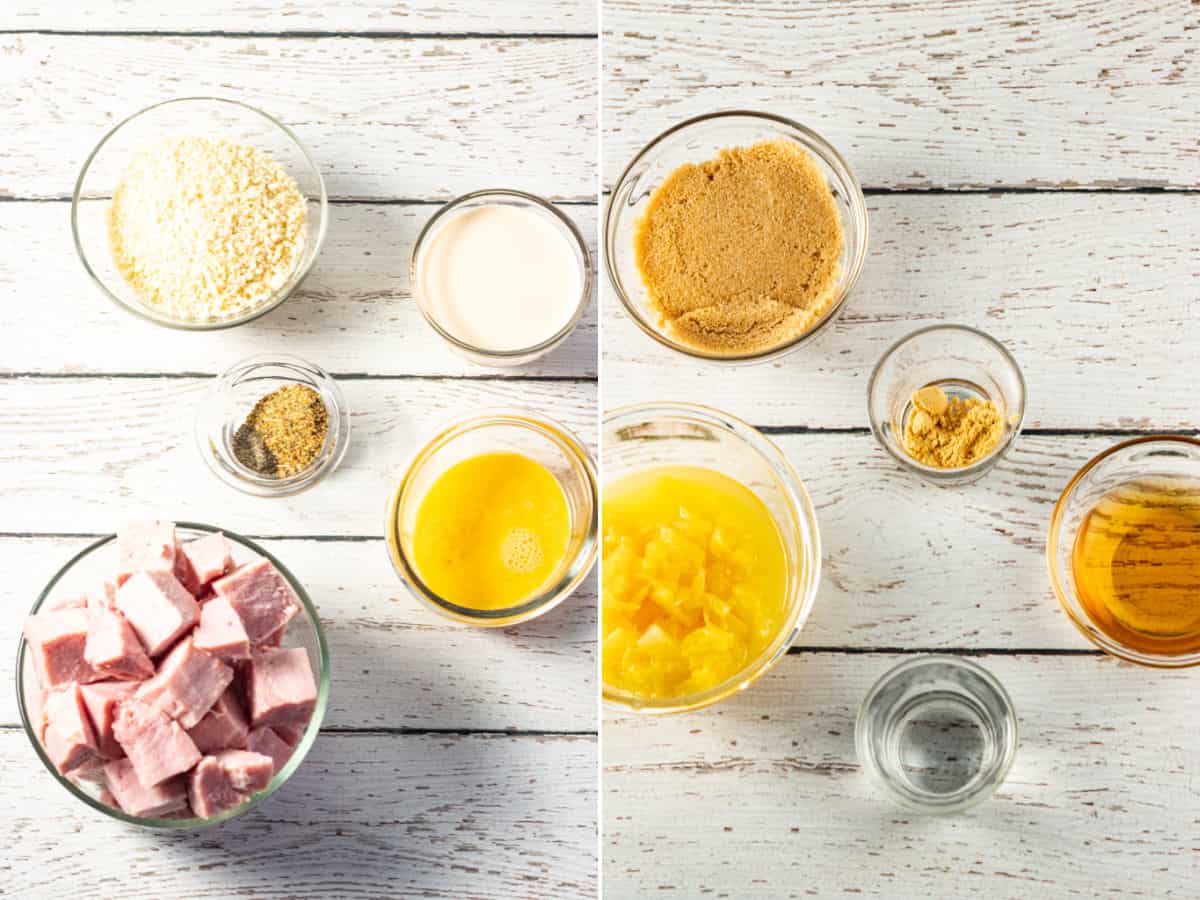 Glaze
1/3 C Packed brown sugar
1/4 C Cider vinegar
1/2 Tsp Ground mustard
1/2 C Pineapple (crushed)
2 Tbsp Water
How to Make This Amish Ham Loaf Recipe
Preheat oven to 350°
Place ham in food processor and grind for approximately one minute.
In a large mixing bowl, mix the eggs; add milk, bread crumbs, pepper and dry seasoning blend. Add the ham and mix together well.
Shape the meat mixture into an 8 x 4″ oval and place into a shallow baking dish.
Bake uncovered at 350° for 25 minutes.
Combine the glaze ingredients and spoon over loaf.
Place loaf back into oven and bake for an additional 35 minutes, basting occasionally with the glaze.
Remove loaf from the oven and allow to cool a bit before serving.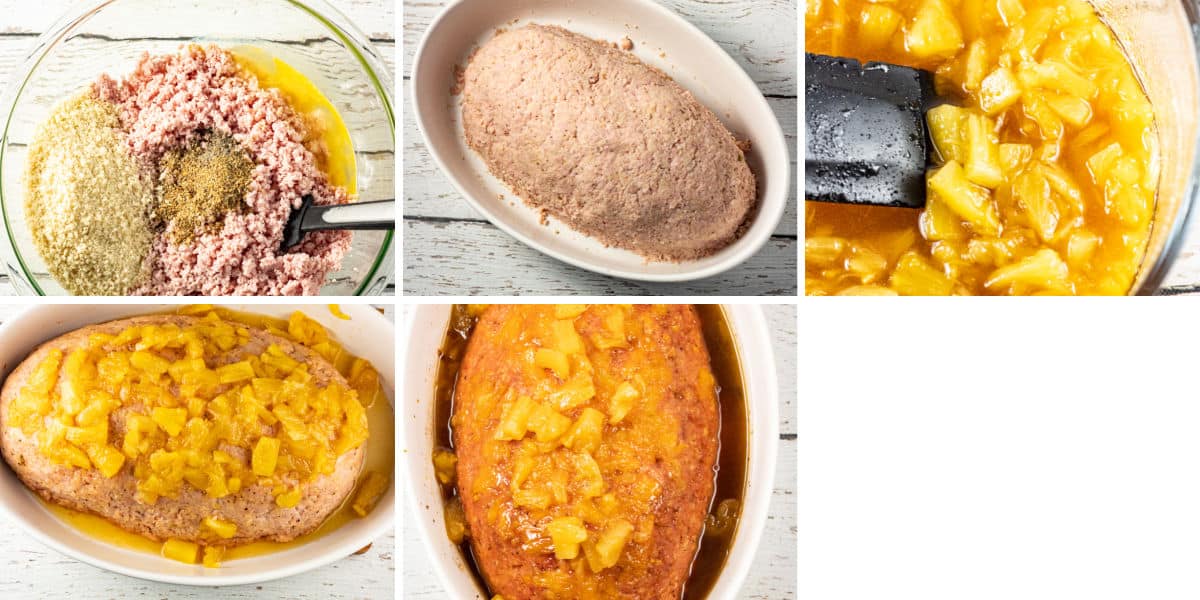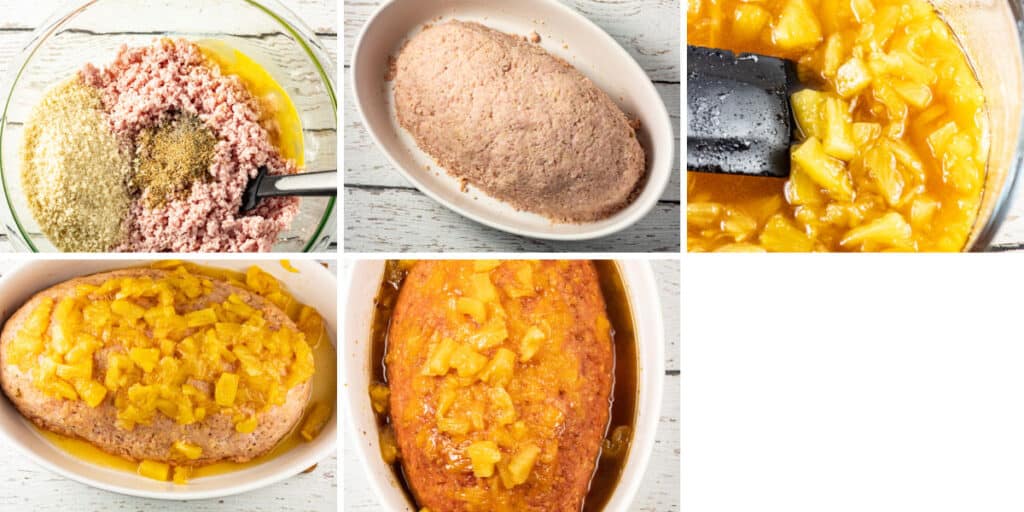 What To Serve/Pair With Your Old Fashioned Ham Loaf Recipe
Buttered Peas
Garden Salad w/Mustard Vinegarette
Amish Ham Loaf Facts
What can I substitute instead of a brown sugar glaze for a ham loaf recipe?

In a hurry? Try using a BBQ sauce you have on hand; youalready know you like the flavor! Just check the ingredients for some sugar content (almost all will), so you can get the rich caramelly taste and texture. Most sauces will blend well with the pineapple.
If using a bottled sauce, cut down on time in the oven by cooking with the sauce on the ham loaf for only 25 minutes.
What can I use instead of panko bread crumbs?
Graham cracker crumbs seem to be a prevalent ingredient for many ham loaf recipes. If you try it, let me know! Some other easy substitutions for panko bread crumbs:
Saltine Crackers
Corn Flakes or Wheaties
Stuffing Mix
Tortilla or Potato Chips 
Toasted, Grated, Bread
All of your substitutions should be crushed or grated to a good bread crumb consistency, as this ingredient is used for a binder in the ham loaf.
What are keto-friendly substitutes for panko bread crumbs?
You'll be surprised at how many substitutes for panko bread crumbs you can use in your Amish ham loaf.
Pork Rinds
Tapioca Starch
Coconut Flour
Flax Seed
Chia Seeds
Parmesean Cheese
Keto Bread Crumbs
Sesame Seeds
Crushed Nuts
The best recommendation to keep from altering the wonderful flavor of old fashioned ham loaf is the pork rinds.   The chia seeds will have no discernible taste or alter the  flavor. However, unless you give them a go-round in the food processor, they will change the texture.
 What can I use instead of the evaporated milk to make the ham loaf keto?
Any of the nut or seed milks will work as a substitute for evaporated milk as long as it is unsweetened.
What can I substitute for pineapple in the old fashioned Amish ham loaf?

You can use chopped apples, cranberries or oranges if you like.